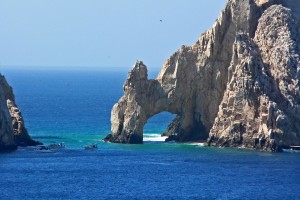 Im on vacation in Cabo this week so no article from me tonight.  Instead, I'm hosting the MoneyPros Blog Carnival.  There are quite a few articles so take a look at whatever you find interesting and leave your thoughts below in the comments section.  Thanks for reading!
Joshua Rodriguez @ Modest Money writes "Credit Sesame Review – In Depth Review of Credit Sesame" – "Your credit score is a gauge of your financial stability and a key component to being approved for any form of loan. So naturally we want to keep track of our score. One website designed for credit monitoring that has really started to brand it's name is Credit Sesame! So here's what I've got to say about this option…"
Ryan @ Better Credit Blog writes Why You Should Be Using a Credit Monitoring Service – Some of the reasons you should be using a credit monitoring service to track your credit whether you're trying to improve your credit or not.
Roger Wohlner @ The Chicago Financial Planner writes Why Anthony Weiner Would be a Great Financial Services Spokesperson – Former New York Congressman and current New York City Mayoral candidate Anthony Weiner is at it again. Mr. Weiner has admitted to another episode involving his texting photos of a certain part of the male anatomy to a woman who is not his wife. While this lack of judgment, and apparently a moral compass, will certainly serve Mr. Weiner well in politics, I want to suggest that a major financial services company should consider hiring him as their spokesperson. He is perfect for the job.
Michael Kitces @ Nerd's Eye View writes Understanding The True Impact Of Single Premium Immediate Annuities On Retirement Income Sustainability – While the partial use of Single Premium Immediate Annuities (SPIAs) has been shown in research to increase the sustainability of retirement income, recent research reveals that the benefits may have been overstated, and that for most the key is simply to order portfolio liquidations to spend down fixed income first and let stocks grow over time!
Emily @ Evolving Personal Finance writes On Debt and Feeling Like a Slave – Proverbs says that the borrower is slave to the lender; however, I'm in debt but I feel that my lenders are working for me.
Glen Craig @ Free From Broke writes Where Can I Hide My Money from Lawsuits, Creditors, and the IRS – You want to take steps to make sure your assets are protected. But what to do? See where you can legally hide your money.
Glen @ Credit Card Smarts writes Don't Head Off to College Without Knowing This About Credit Cards! – Before your child heads off to that adventure known as college make sure they are aware of how credit cards works. Otherwise they might graduate in debt!
Money Soldiers @ Money Soldiers writes Responsible Car Buying Tips – Outside of home buying, car buying is the next highest purchase in your life. Make it count by understanding the financial burden it brings.
Mike @ The Financial Blogger writes What is Wrong with Your Cubicle? – I know from the start that I'm not good with the corporate environment. I enjoy working with my colleagues but the lack of flexibility has always been an issue.
Green Panda @ Green Panda Treehouse writes The Type of Job You Need to Get Next Semester – The type of job that you need to go after.
Pete @ Intelligent Speculator writes Classic Dividend Matchup: Coca-Cola ($KO) vs. Pepsi Co. ($PEP) – Clearly, it makes sense to own at least 1 of these names as they are strong, extremely diversified products that do well no matter how the economy performs.
BARBARA FRIEDBERG @ Barbara Friedberg Personal Finance writes LEARN TO BUILD WEALTH IN 15 MINUTES A DAY – Build wealth fast with step by step money management program.
Hank @ Money Q&A writes The Simple Truth on How to Get the Lowest Interest Rate on a Car Loan – It is important that you do everything you can to bring down the interest rate on your car loan so that you can save money over the life of the loan. Here is how to get the lowest interest rate on a car loan.
Corey @ 20s Finances writes How to Handle Friends Who Are Bad With Money – Below are three tips that will keep the relationship and not put you in the red.
ETZ25 @ Entertainment Timez writes Will AIG Deliver With Their Next Earnings Report? – Is this the pivotal AIG earnings report that will turn the tide for AIG? After all, the stock is still down 90 percent from it's all time high. time will tell.
SBB @ Simple Budget Blog writes My Budget Categories – When budgeting, you have to spread your money into different sections. Read here to see some of the categories I use for my own family budget.
Amanda L Grossman @ Frugal Confessions writes Reader Question: Will My Financial Past Affect the Credit Score of My Credit Card Co-Signer? – I received an interesting reader question several months ago concerning whether or not getting a credit card through a co-signer would improve the person's credit score.
Wayne @ Young Family Finance writes Summer Savings: How to Have More Fun with Less Money – Looking to get out and enjoy your sunny summer day? Look no further! Read here for fun things you can do for less during the summer season.
Michelle @ Making Sense of Cents writes What Bad Financial Habits Do You Have? Part 1 – Everyone most likely has some sort of bad financial habit that they take part in. Now that my student loans are gone, I have been evaluating the many other financial areas in our lives.
Alexis @ FITnancials writes Extra Money Ideas Part 1 – Lately, I haven't been working a whole lot. It's definitely a big difference as to when I was accepting all the shifts I could take and was working well over 40 hours per week. I've been making extra money in several little ways, and they are working for now. I am glad that I get to enjoy my summer though and get to do a lot of small travel getaways!
Michelle @ Diversified Finances writes Positives of Working From Home – Yes, I do realize that self-employment isn't all butterflies and beaches, and that there will most likely be some negatives, but for right now, I do think working from home will be awesome and that I will enjoy it. Doing what I love and not having to dread every single morning that I wake up? Sounds amazing!
S @ Grad Money Matters writes Should you blog for money? – Blogging is a lot of fun. There are tons of positives of blogging, and you should start one today! When it comes to online money-making ideas you have to ask yourself what actually has the potential to make money, and what is a big fat waste of time.
LaTisha @ Young Finances writes Entrepreneur Fridays: The ManHammer – ManHammer Co sold the first ever ManHammer™ produced to Brain Dobson, the Legendary Hardcore trainer of both Branch Warren and Ronnie Coleman. Joe Walker talks business with YoungFinances.c
Kanwal @ Simply Investing writes When is The Perfect Time For You to Start Investing? – Is it better to start now, or wait a few years before you start investing? It is definitely better and more profitable to start investing sooner than later. The longer you invest the more you will earn, and reduce your risk over time.It takes time to grow your investments; this isn't a get-rich-quick scheme.
Kyle @ The Penny Hoarder writes Finding Good Deals? They Could Be Making You Broke – The age of the Internet makes finding a good deal easier than ever. Whether it's finding a spa day for half off on a deal site or printing off the latest coupon for your run to the grocery store, there are so many ways you can save. For deal seekers, this can be a wonderful The post Finding Good Deals? They Could Be Making You Broke appeared first on The Penny Hoarder.
Mrs. Accountability @ Out of Debt Again writes Nifty Credit Card Transfer Trick – As you know, I am not a fan of credit card debt. But recently I found myself advising a friend to apply for a low interest credit card.
Tony @ We Only Do This Once writes Lessons Learned in Automobile "Ownership" – No one was a bigger idiot when it came to car ownership than I was a few years ago. Until I was 35 years old, I never had a car payment. Pretty cool, right? But I bought my first car 5 years ago and things went south really fast.
Mike @ Personal Finance Journey writes Why every business needs Commercial insurance – Factors any business owner should consider then it comes to insurance, risk and your business insurance coverage.
Ted Jenkin @ Your Smart Money Moves writes Should I Loan Money To A Friend? – All of us have had awkward money scenarios happen to us in our lives.
TTMK @ Tie the Money Knot writes Having Standards and Learning From Life Experience – from experience and make financially responsible choices as they relate to our standards!
Ashley @ Money Talks Coaching writes Don't Rationalize Your Purchases; Do THIS instead – Being a budget coach people always want to rationalize their purchases to me.
JP @ My Family Finances writes Child Trust Funds Explained – With the prospect of high university fees to pay and having to help children with a mortgage deposit, many parents are – then you may have heard the concept of a child trust fund (CTF) being mentioned.
Minimalist @ Minimalist Finance writes Fun Side Jobs for Another Income Stream – Fun Side Jobs for Another Income Stream has been published on Minimalist FinanceWhen you decide to take on a second job, you may not know where to start. Because you already work a day job, you may not want to do the same thing that you do during the day. Sometimes, having a break from your day job and being able to do work in another field is nice.
Mr. Frenzy @ Frenzied Finances writes Marriage for Cheap: The Frugal Wedding – Getting married is an expensive occasion for many, but it doesn't have to be for you! Read here to learn how to plan a beautiful wedding for much less.
Ryan @ Cash Money Life writes E*Trade Online Brokerage Account Review – E*Trade is one of the best discount online brokerage accounts in the US, winning numerous accolades and awards. Read this E*Trade review for more info.
MMD @ My Money Design writes It's Time to Get Real About Our Household Expenses – Even after all the budgets and spreadsheets, the only way we're going to avoid a deficit this year is to get real about our household expenses. Here is how we plan to do that.
MMD @ IRA vs 401k Central writes 401k Income Limits – Can I Make Too Much to Contribute? – Unlike a Traditional or Roth IRA, there are no 401k income limits keeping you from contributing to your employer sponsored plan. Read on to find out how that can mean a lot more earnings potential for you!
Monica On Money @ Monica On Money writes 10 Things to Buy at the Dollar Store – Shopping at the Dollar Store can be a great way to save more money. Here's a list of 10 things to buy at the Dollar Store. Check them out!
Monica@MonicaOnMoney @ MonicaOnMoney writes How I Saved $8400 By Not Having Cable For 7 Years – Would you consider cancelling your cable to save thousands?
Chuck @ The Tortoise Banker writes Work to Maximize Your Income – Today's rapidly changing world can provide a tremendous amount of choices to make with regards to how we earn our incomes. Take a moment to review my suggestions on how to BOOST your family's income, and grow your nest egg!
Luke @ Learn Bonds writes Some Thoughts on Timing Your Corporate Bond Purchases – Even with the 10-year Treasury topping 2.70%, and the 30-year topping 3.70% in early Julyy, many investors still didn't find the bonds particularly enticing.
Tushar @ Start Investing Money writes Are You Living By the 3 Month Emergency Rule? – While we all know savings give us peace of mind and something to fall back on if ever we need them, few of us actually live up to that knowledge.
Payson Sherwin @ Investment Management Blog writes Personal expenditures, earnings, and savings determine your family's wealth – While many people continue to save, others are liquidating investment portfolio assets and/or incurring debt to maintain their consumption. This is not a recipe for long-term personal finance success.
Suba @ Broke Professionals writes Money Tools For A Simplified Life – I love budgeting. I started with paper and a pen and moved on with an Excel spreadsheet. Read the tools I use for the job!
Brent @ PersonalFinance-Tips writes "Updating Your Home Insurance Policy After Your Move" OR "Checking on insurance during a house move" – Right, the big day has been and gone and the weeks of packing and preparation have led you to your lovely new home without too many boxes that are suspiciously more rattly than when they were packed. Not only did the removals guys find the right postcode for your new abode, but they even found the right room with some of your carefully labelled boxes.
Robert @ The College Investor writes Could a Monkey Beat Your Portfolio? – I'll never forget the first time I met a day trader face-to-face. He was dating a friend from college and I was a guest at their apartment-warming party. Amidst all the celebrating, I noticed him sitting alone at his living room desk, scanning a complicated-looking screen of stock data on E*TRADE. I was curious. "What's this all about?", I asked.
MR @ Money Reasons writes What It Means To Be Lower Upper Middle Class – Read how I explain what my struggles and activities are as a new member of the (Lower Upper Middle Class). Hopefully I'll stay there!
Steve @ 2011 to 2013 Taxes writes Some Useful Tax Software Programs to File your Taxes Easily and Quickly – Online tax preparation services bring ease and convenience to the people. Users do not need any prior experience of filing returns and they can complete income tax returns easily and quickly with the help of a tax software program.
Jester @ The Ultimate Juggle writes How to Get a Raise – Find out how to get a raise. By applying these tactics, you will be on your way to getting a raise.
CAPI @ Creating a Passive Income writes 10 Easy Ways to Diversify Your Income – As this economy tightens our belts, you may wonder how you can make your money go farther. Read here for some great tips on diversifying your income!
Robert @ Entrepreneurship Life writes 4 Ways to Spot and Seize Every Opportunity – In our fast-paced, ultra-competitive world the ability to spot and seize new opportunities can make all the difference. To get ahead and stay there you must identify a problem, devise an innovative solution, and then execute the idea. Here's four ways to help you do just that.
Thomas @ http://www.financeinspired.com writes When is it better to rent instead of buy a property? – Fell like your wasting money renting? Find out why you might be doing the right thing
Cat Alford @ Budget Blonde writes Soapbox Time: Medical School & 6 Figure Loans – The media tries to to cast physicians in a certain light (and of course there are bad apples in every profession) but the students I know are here for one purpose only, and that is to learn how to help other people. If they wanted to make a lot of money, trust me when I say they are smart enough to know that there are better ways to go about it. (Seriously, some of them are freaky smart in a way I can't even convey.)
John @ Wild About Finance writes Weighing up your options when it comes to savings accounts – Need help choosing the right savings account? Look no further…
John @ Cough Up The Dough writes The Role of Analytics in the Banking Sector – The Role of Analytics in the Banking Sector
Robert @ Cult of Money writes 8 Money Mistakes That Make You Look Dumb – Everyone has made a financial mistake at least a time or two. Keep your money smarts by avoiding these 8 common money mistakes that make you look dumb.
Jimmy @ Finance Romance writes Man Flu Hits The Markets – ONLY THE STRONGEST SURVIVE….MAN FLU! Man Flu Hits the Markets…
Robert @ Beat The 9 to 5 writes Welcome to the New Beat the Nine to Five – Quitter Nation – You may have noticed some changes around here lately. Notably, my absence – and now, suddenly, a lot more content! Over the weekend I combined My Multiple Incomes with Beat The Nine To Five – and now this will be my primary blog going forward.
Simon @ Camp Travel Adventure writes Advice on Cheap Travel – Do you have champagne taste and tap water budget? How to make the most of it while travelling
Don @ MoneySmartGuides writes Tips for Choosing the Right Realtor – The following post is by MSG staff writer, Shondell of Call Me What You Want, Even Cheap. She blogs about her recent car loan and mortgage pay off of over $95k and a whole bunch more.
Rachael @ rVoice writes Top 5 Savings Goals – Whether you are working part-time, full-time, self employed or studying, if you have any income coming in then it's important to put a percentage of that away for savings. But what should you be saving for? Over time our priorities change and grow but we are always saving for something. A new car, a new fitted kitchen or travel, but what are we really saving for?
Daisy @ Suburban Finance writes Earn More Money by Cutting Expenses – I have heard from so many people that are unhappy with their current financial situation. Do you know what they always think they need? More money. But, from my viewpoint, their financial woes are typically due to an expense problem, not an income problem. …
Matt Becker @ Mom and Dad Money writes What is a Budget? – There's no one-size-fits-all approach to budgeting. In the end, you simply have to find an approach that allows you to use your money to reach your goals. The specifics of that approach are unimportant, as is whether you call it a "budget" or something else. It's the results that matter, and we all have different ways of getting them.
Tushar @ Finance TUBE writes Life Insurance: Differentiating the Safety & Necessity Purchase – It's unfortunate that in today's society there's still a significant amount of confusion going around as to when an individual should purchase life insurance.
Roger the Amateur Financier @ The Amateur Financier writes Want to Learn Online? Where to Find Over 18,755 Courses – A guide to online courses, featuring where you can locate thousands of free courses to expand your education and improves your marketable skills.
Jon Haver @ Pay My Student Loans writes How to Get a Mortgage While You Still Have Student Loans – There are much other expenditure like books, cafe, and other miscellaneous which have to be fulfilled by a student. So, with 1 or 2 student loans, you are not able to complete your studies. You cannot take a lot of student loans, as paying them off is a tough job. Once you are done with your studies, you get married, and have children; your expenditures will only be on the rise and paying off loans become tougher.
Jon Haver @ Pay My Student Loans writes – Most college students need financial aid to pay for their education. Financial aid can come from a variety of sources, including scholarships and grants, full or part time work, parental help, gifts and loans. Most private loan companies require a cosigner, unless you have an established credit history with fair to excellent credit.
Crystal @ Budgeting in the Fun Stuff writes Moving? 7 Tips to Help Keep Your Wallet Full – When it becomes necessary to move because of a job or simply because you want a change in scenery, it can be
Daisy @ When Life Gives You Lemons, Add Vodka. writes How Money is Like Popcorn – Sometimes money could be compared with popcorn. You'll find a number of reasons to think so!
Christopher @ That This The MBA writes Creative Ways to Fund Your Small Business Idea – Sometimes more difficult than coming up with a business plan or idea for your small business, is obtaining the funding necessary to get your business up and running. Getting your business off the ground is the first hurdle, but even after the initial investment the capital required to keep your business running usually requires some time.
Daisy @ When Life Gives You Lemons, Add Vodka. writes Get 2.5% Interest on Your Savings Account – It's a good option to consider ING in order to get 2.5% interest on your savings account.
Debt Guru @ Debt Free Blog writes Necessary Insurance: The Insurance You Should Worry About – The message to potential dreamers: it's dangerous out there without the three basic insurances : health, home and vehicle. Be smart – read here for tips.
Tushar @ Earn More and Save writes 6 Money Saving Hacks: A Cheat Sheet for Increasing Your Savings – When it comes to personal finance earning more money loses its importance if you are spending every last dime of it. A well balanced financial plan focuses on both increasing your income and stashing a good portion in savings and retirement accounts.
Marie at Family Money Values @ Family Money Values writes How to Teach Your Child to Delay Gratification – What is the secret to teaching your kids how to delay gratification? And why on earth would you want to? Read on!
Lazy Man @ Lazy Man and Money writes Kanye's $120 Shirt Vs. One Direction's $2 Million Champagne – In the past week or so a couple of stories of celebrities and money caught my eye. I don't usually write about celebrities (much less pseudo-celebrities who didn't do anything for their fame), but every now and again it is worth taking a look for a little perspective. Let's look at Kanye West and One Direction.
Bank Free Credit @ Bank Free Credit writes Free Summer Activities – There are so many wonderful things to do during the summer at absolutely no cost. Since most of us are on fairly tight budgets, it's important to explore these free summer activities to ensure a fun-filled summer for less.
Michelle @ The Shop My Closet Project writes How the U.S.A. is not living up to its potential and what I think needs done. – I have faith that we can do better. I will start with myself. I will make sure to get up everyday and bathe. I will present myself well and make sure that I am well versed in current affairs. I will read books and engage in these types of heated conversations that initially tick me off.
krantcents @ KrantCents writes Your Career Is Going Nowhere, What Can You Do? – Has your career hit a bump, you're in a dead end job or you just want a change? You are not alone! You could just go out with your friends and complain about it or you could do something about it.
Carrie Smith @ ReadyForZero Blog writes How Does Mortgage Interest Work? – Ever wonder how the interest on a mortgage works? Read this blogpost for a detailed breakdown on how it works and how you can use this information to save money!
Ray @ Squirrelers writes 3 Money Spending Paradoxes – Do you spend more time driving, or sleeping? If the latter, wouldn't it make more sense to focus more time on buying a good mattress instead of shopping for a "cool" car?
IMB @ Investing Money writes The Crisis in Europe is Bubbling up Again – In Europe, we are now seeing increased social and political turmoil. Read here to understand the crisis in Europe that is bubbling up again.
Rich @ Growing Money Smart writes What is Dollar Cost Averaging? – Dollar Cost Averaging is an investment strategy where you are investing static amounts of chunks of money spread out over time (instead of a lump sum purchase) in a given investment.
Money Cone @ Money Cone writes The Fund That Beat The Market 9 Times Since 1999 – When it comes to investing, you have no control over future performance, but you do have control over expenses. Pick funds with low fees. Fees matter. So why do people chase expensive, actively managed funds when they could just choose a low cost index fund alternative?
Lauren @ L Bee and the Money Tree writes 21 Days to Healthier Finances – DUHM DUHM DUHM DUHM DUHM …..DUHM! That's what it sounds like when trumpets herald big news. At least in my mind. Why the need for trumpets and heralding? Because I wrote a short chapter in my very first e-book and I am super excited to share/pass it along to all my readers. Some of my The post 21 Days to Healthier Finances appeared first on L Bee and the Moneytree.
Jacob @ AllPersonalFinance writes How to Save Money in a Tough Economy – When money is tight for everyone, it's important to think about ways of both earning and saving money for the future. Here are a few strategies that you can use to help you stay afloat when it seems like everyone you know is drowning in debt. Save Now It's essential to consider savings a part …
Gary @ Gajizmo.com writes Resume Power Words – Is your resume and cover letter helping you get your dream job? Are you using passive verbs or tired of repeating yourself? We all know that your resume and cover letter are the best documents to help you get your foot in the door. Why not make them sound amazing? Here are a list of the top resume action and power words to make your resume stand out.
Maria @ The Money Principle writes The Importance and Tips to Building Good Credit – In this article we discuss two questions relating to good credit we all have to ask: why doesn it matter and how to improve it.
Crystal @ Married (with Debt) writes Mortgage Rates: Buy or Refinance Now (Or Else!) – "Mortgage rates are on the rise!" the headlines declare. But just how high will they really go… and how long will it take for them to get there?
Kyle @ The Penny Hoarder writes Two Ways to Find Small Business Savings – A huge part of running a small business is not just looking for ways to increase revenue, but also looking for ways to improve the bottom line by cutting expenses. There are many different ways that small businesses can save on expenses, and here is a short list.
GD @ MLIQ123 writes Types of Permanent Life Insurance – Even though most financial planners and advisers recommend buying term life insurance instead of permanent, that doesn't mean you shouldn't research all your options, including whole, universal and variable universal coverage. Here is a comprehensive guide to permanent life insurance and the pros and cons of policies. When buying life insurance, be sure to make an informed decision!
Irfan @ Everything About Investment writes What Makes Stock Prices Volatile? – If you want to invest in stocks, you must first understand how the stock market works. There's really big money waiting for you by trading in stocks. However, you must be aware on how to gain big profits. Generally, making profits in stocks is attained by selling the stocks at a higher price than what you actually acquired it.
Investor Junkie @ Investor Junkie writes Putting Warren Buffett's Investing Advice Into Practice – The statement — "Be fearful when others are greedy, be greedy others are fearful" — is a creation of Warren Buffett, one of the greatest investment geniuses of all time. That fact alone should make us pay careful attention to the deep implications of this statement.
Grayson @ Debt RoundUp writes One Year Of Being Credit Card Debt Free! – One year ago, I made the last large payment on my credit card debt. I sucked up the pressure and dropped the last $1,600 on my debt that was fighting me for close to four years. When I clicked that authorize button, I wouldn't have realized that my life would change. My fight with debt was long and difficult at times, but there was the light at the end of the tunnel. I was at the end of the tunnel and basking in the light, finally!
John S @ Frugal Rules writes Buying Health Insurance When You're Self-Employed – Buying Private Health Insurance can be a daunting task. However, with a little work and use of appropriate resources you can find the coverage needed and generally not spend a fortune doing so. This is of vital importance when you run your own business so you can focus on business without having to deal with the additional stress of not being covered.
Jacob @ Cash Cow Couple writes Personal Capital Review – Personal Capital is an incredibly useful tool. Come take a look at the good and the bad, as told by a current user.
Grayson @ On Better Terms writes It's Time To Admit You Have A Problem – In debt and ignoring it? You will never get ahead until you face your problem. I don't know why you got into debt and I am sure there are multiple reasons. The only thing I can talk about is how to deal with it. No one can fix a problem that they don't know of. You can't fix your debt issue without admitting your issues.
Little House @ Little House in the Valley writes Back to School Tip: Don't Go Overboard on School Supplies – As parents wrap up their summers and begin shopping for school supplies, it's financially savvy to keep a few tips in mind:
Paul @ The Frugal Toad @ The Frugal Toad writes The Pros and Cons of Borrowing Against a 401k – If you are thinking about borrowing against your 401 (k) plan you may want think twice. Nearly one in four workers with a 401 (k) or similar defined contribution plan have taken out loans totaling $70 Billion or almost one-fourth of contributions. Taking a loan against your 401k account can have a major impact on your ability to have sufficient funds available during retirement.
Jon @ Novel Investor writes Stock Basics: The P/E Ratio – Investors like ratios and the P/E ratio or price to earnings ratio is the most popular. The P/E ratio tells us how much investors will pay for earnings.
Cerise Grayley @ Pasadena Fee-Only Financial Planning Advisor writes Personal Investment Risk Tolerance – Unless there is a chance that you will lose some or all of your capital investment, you simply are not investing. Take personally appropriate investment risks.
Miss T. @ Prairie Eco Thrifter writes Four Weekend Activities that Will Rock Your Financial World – If you can take a few minutes out once in a while on the weekend to perform just four financial activities, your financial world could change. Here are my suggestions on what those four activities should be!
Grand Per Month @ Grand Per Month writes Make Your Challenge an Opportunity – Some handle life's challenges better than others, but those that face their challenges head on and create opportunities are the ones that truly make a name for themselves. I challenge you to be one of these people.
Penny Thots @ Penny Thots writes Minimum Wage and Work – Sometimes minimum wage is the best you can get. It may be something temporary you take on, to help pay bills or keep life steady, especially during unemployment. Even if that short-term period turns into years, minimum wage can keep you going. It won't be easy — and you'll have to work extra hours. But it will help.
Everything Finance @ Everything Finance Blog writes Two New Places to Sell Your "Stuff" and Get Better Results – You're probably aware of the traditional ways to sell your items–place a for sale ad in the paper (does anyone do this anymore?), have a garage sale, list on Craigslist or list on eBay. However, there are some more productive options you may not know about.
Pauline Paquin @ http://makemoneyyourway.com/ writes Make more money during the holidays – Be it summer holidays, long weekends or Christmas, there are plenty of opportunities to make extra money if you are willing to work when the majority rests.
Kevin Watts @ Graduating from Debt writes What Happens to your Student Loans when you die? – A look into what happens to your Student Loans when you die
Pauline @ http://reachfinancialindependence.com writes Early retirement in the US vs abroad – Early retirement can be easily achieved in a country with low costs of living. Is it worth it?
Dividend Growth Investor @ Dividend Growth Investor writes Looking for dividend bargains in an overheated market – Unfortunately, most of the companies I usually focus on have been overpriced. For the companies that I find attractively priced today, I already have an above average allocation to them. Unfortunately, my principles of holding a diversified portfolio prevent me from concentrating my holdings too much.
Mr.CBB @ Canadian Budget Binder writes Buying my first property: Was I too young? – When I bought my first property I underestimated the costs involved like many first-time home buyers. There is so much more to jumping in and owning a home that I learned over the years that has helped me get to where I am today.
Abu @ Insurance Bangladesh Agent writes Insurance Bangladesh – Insurance Bangladesh company agent (IBCA) is an agent company which is helping the Bangladeshi people for getting insurance policy from the Bangladeshi insurance companies. We are assisting you to become a policy holder of any Bangladeshi insurance company. 12353852-house-insurance-and-home-owner-protection-from-mortgage-interest-rates-by-refinancing-a-payment-of-l There are two types of Insurance Companies in Bangladesh – Life Insurance Company & General Insurance Company. If you
Liana @ Card Hub writes Can You Use a Debit Card as a Credit Card? – There are fundamental differences between using a debit card and a credit card that separate the two payment options. Make sure you understand those differences before making that choice.
Track All Your Accounts With Personal Capital
Personal Capital
lets you see all of your accounts in one convenient place.  
Sign up now
for free.
Mary @ Wallet Hub writes How does a reverse mortgage work after death? – Although a useful tool to supplement income in retirement, reverse mortgages are meant to be a last resort, and the recipient should consult the family and heirs in advance about how to mortgage will be paid back in the future.