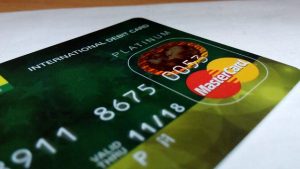 Having a good credit score can heavily influence the sort of finance deals you get approved for and the rate of interest you are going to be charged and it can also be the difference between acceptance and rejection.
There are plenty of scenarios where having a good credit score matters, such as for obtaining finance for buying a new or used car. It makes sense to keep a close eye on what lenders can find out about you as well as doing what you can to maintain a strong score and profile.
Here is a look at why your credit rating matters and what things you can do to improve your chances of being accepted for the best finance deals, including
Posting a good number
Your credit score affects many aspects of your daily life and it's not just when you are applying for a credit card or a personal loan that your score matters, it can also be an influential factor when you are doing other things like arranging insurance, phone service and even applying to rent a place.
If your number is not high enough it makes things tricky when you are trying to get accepted for a transaction that has a financial aspect to it.
A credit score is ultimately just a number, although it's an important one. The higher your score is the less you are perceived to be a risk and that means you are far more likely to get the loan, product or service that you have applied for.
If you are wondering how your credit score is relevant to an insurance company, it helps them predict more accurately whether you are likely to file a claim and, therefore, your score will be a factor in how much they charge you to provide insurance cover.
Utility companies, cell phone providers, and other organizations are just as likely to use your credit score in much the same way that a lender will in order to determine whether to give you a loan and what rate to charge.
The cost of motoring
A good example of why your credit score matters so much would be when you are thinking about getting a new car or used car/
If you don't have a particularly good score you could end up being charged a higher rate of interest and the amount you are able to borrow might be limited, which means that you may have to lower your sights and look at an older vehicle to buy on finance.
The alternative approach to this situation would be to keep your existing car for a little while longer and do what you can to improve your credit score in the meantime.
Cutting your expenses to improve your score is a good strategy. For instance, you could download a Toyota service repair manual, or whatever model of car you have, and do some of your own repairs and maintenance so that you don't spend as much and put your finances under strain.
Improving your credit score
Your first course of action would be to get a copy of your credit report and see what lenders and other organizations are saying about your payment performance and how high your score is.
If you have a lower than average score and you are struggling to get accepted for loans and other financially-related transactions, there are a number of steps you can take to improve the situation.
One of the most important steps would be to make sure you pay your bills on time every month, as this will help repair your rating and build a better profile.
Also, don't make too many applications for credit as this doesn't look good because it suggests you are struggling to get accepted or have overstretched your finances. Check your credit score and if it is too low, don't attempt to make any further applications for credit for a good couple of months, while you make timely payments in the interim period.
A boost to your score
There is also a bit of recent good news to digest if your credit score has been affected by negative information relating to tax liens and civil judgments.
Millions of people will get a timely boost to their credit score as all of the national reporting agencies arrange to wipe these records for affected credit files. There has been a lengthy legal battle to get this result and many borrowers have found that their credit score has been adversely affected by data that in a number of cases, proved to be inaccurate.
Always check your credit score and if you want the best finance deals, take positive steps to preserve and improve something that can make a big difference to your financial situation.