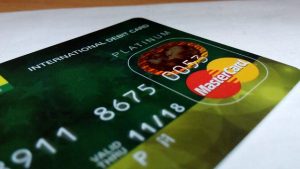 Although we often have big plans to improve our personal finances, plenty of us face some challenges along the way, particularly when it comes to budgeting.
It happens so often where we start the week off right, only spending on the things we need – but then the weekend arrives and along with it, comes hefty expenditures from a night out or a shopping spree.
You'll find it much more productive and efficient to sit down, plan out your budget and think of what can do or use to make sure you stick to it. That way, you're able to keep track of your spending, even at the weekends.
If you're looking to improve your budgeting skills, find out how prepaid cards, such as the one offered by icount, can help you achieve happier, healthier personal finances and a better overall lifestyle.
How does a prepaid card work?
Prepaid cards and their functions tend to sit directly in between that of debit cards and credit cards. While debit cards tend to be linked to your bank account, where your wages come in and your bills go out, prepaid cards are a separate entity in themselves.
On the other side of the scale are credit cards, with which you are able to spend a certain amount of money that can be paid back in smaller installments, alongside a little added interest. With prepaid cards, however, you do not borrow money and instead, simply spend the money that you load onto them.
Load your daily, weekly or monthly budget onto your prepaid card
When budgeting for the month, it's a good idea to begin by writing down your monthly salary, and deducting any bills or other priority outgoings from the amount written down. From here, you can then work out how much you will allow yourself to spend throughout the month, as well as how much you would like to save.
Did you know? The general rule of thumb is to put aside 50% of your monthly salary on any outgoings you may have, followed by 20% to save the final 30% to spend.
Having worked out your monthly spending budget, you can now choose to load either a weekly or monthly amount onto your prepaid card. This keeps you spending money separate from your money that's owed, so you can rest assured that what the balance on your prepaid card is one for you to enjoy. Prepaid cards tend to have a built-in brake and do not offer overdrafts either, so you are restricted from overspending.
Don't worry about the hassle of having to load more money onto your card either. Your account is instantly accessible and there are usually multiple ways in which to add more money to it, including standing orders, bank transfers and in-store transfers.
That extra eye on how much you're spending
While you can feel free to check your balance at any time, some prepaid card accounts also offer text alerts of mobile apps that offer that additional accessibility to see how much you've been spending, and how much you have left for that day, week or month.
Control your family's spending, too
As children get older, their financial wants and needs can begin to build up. It's especially important to keep an eye on their spending when they hit the teens, as their independent social lives begin to flourish and they might want to buy more things like their friends.
Whether it's for the weekend or during their time at university, if you're still financing your children, then a prepaid card might offer you some additional benefits. Most prepaid card accounts come with the option of having multiple card holders on one account. This means that your children can keep their independence and enjoy themselves, all whilst you keep an eye and limit how much of your money they spend.
Prepaid cards all in all are an effective tool to have at hand, when you're looking to be more frugal and to start making the most of your money. Of course, budgeting isn't the only advantage to having a prepaid card account and over time, you'll reap plenty of benefits from a healthier financial outlook.