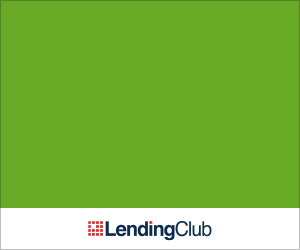 Lending Club is registered as a peer to peer lending company. But what exactly does that mean? Peer lending is a social network for lending, where you're not being loaned money from a bank, but instead, are using a service, like Lending Club, to get in touch with other people who will lend you money through their social service.  So that means there's no bank involved in your transaction. It's also an investment firm.
How Lending Club Works
Just like other Lending Club reviews state, Lending Club has an easy to follow system. The borrower applies for a loan, gets funding, and repays automatically over time. Investors (or lenders, if you will) open an account, build their investment portfolio, earn a return on what they lend out (or invest) and then reinvest those dollars to continue growing their portfolios.
Types of Products Lending Club Offers
A Lending Club review of products and services shows that this company offers a diverse array of products for borrowers and investors. Borrowers are able to borrow between $1,000 and $35,000. Investors have the option to open:
An individual account
A joint account
A trust account
A corporate account
UTMA and UGMA approved minor accounts
401ks, Traditional IRA, Roth IRA, SEP IRA, and Simple IRA, including 401k rollovers and IRA transfers
Promotions From Lending Club
Lending Club offers multiple promotions to those who are willing to give their system a try. For borrowers, a low fixed APR between 6.78% and 29.99% depending on credit score beats out most credit cards and loans today, which have variable rates. Investors have their annual $100 fee charged by Self Directed IRA Services paid for by Lending Club if they meet minimum requirements.
Cons of Using Lending Club
Many people have talked about the Lending Club scam, but in reality, the Lending Club reviews that say it is a scam just didn't have the experience they wanted. Some of the cons they experienced included:
You must have a 660 credit score or better to qualify for a loan
The company prefers you have a good job and a good salary
If your credit score is low, you get a high APR
The company calls to check up on you quite often
Loans aren't available in every state and require proof of residency
The truth is, about these cons, however, that the same is true of any type of loan. If your credit score is low and you need a loan, you should shop for low-credit score loan companies, which will typically have an even higher APR.
Pros of Using Lending Club
The benefits of using Lending Club certainly outweigh the cons! It's better for borrowers because there are no loan prepayment penalties, low fixed rates and payments, and no hidden fees. Investors are able to get solid returns on their investments, and build a diversified portfolio at the same time. Plus it's always good to know that the company is secure, and highly values your privacy and full transparency.
If you're ready to borrow with Lending Club, please click here.
Track All Your Accounts With Personal Capital
Personal Capital
lets you see all of your accounts in one convenient place.  
Sign up now
for free.