I've been a 24 Hour Fitness member for over 10 years now, the last seven of which my annual dues were only $99. I signed up at a time when they allowed you to pre-pay 3 years at regular rates and every year after that would be only $99. It was and still is a great deal considering my monthly gym membership costs me only $8 per month for the rest of my life.
But I've been noticing an alarming trend over the past few years that could put my $8 a month membership in jeopardy. My membership gives me access to any Sport level 24 Hour Fitness club across America. Most clubs are either Active or Sport but there are some Super Sports starting to pop up(there are even a few Ultra Sport but only one in California as of 2013) which I don't have access to. At first, it was a super sport here and there, but now it seems like they're popping up all across the state.
Why This Bothers Me
Super sports are, as the name would imply, super versions of their sport clubs. They're bigger and better with more workout area, newer equipment and extra amenities like a basketball court, sauna, etc. All that extra stuff is nice, but personally I don't really need it. I like going to the gym when the weather forces me inside(which is hardly ever living in SoCal) or if I need to bulk up before a Hawaiian vacation 🙂
Obviously with extra benefits, comes extra cost. I've heard that a super sport membership can range anywhere from $40 – $60/month. When I called in on 10/17/13 they quoted me at $19.99/month extra(in addition to my $99/year) to get access to all super sport clubs. So that would be a total of $28/month for access to all super sports which isn't a bad deal compared to the $40-$45/month most people pay. I also asked about the monthly cost for a new member to sign up and they quoted me at $45 a month(plus initiation fees).
I don't really use the gym enough to justify $30/month right now but going forward I've found a few ways that could get you free access to a super sport. Most of the time, you'll know way in advance when an active or sport club is going to switch to a super sport so keep your eyes out on the local media and signs around your club. Since these upgrades are multi-million dollar renovations, there are usually several articles in the newspaper and online before they happen. Once you find out that a super sport is coming, here's what you can do to get a free upgrade: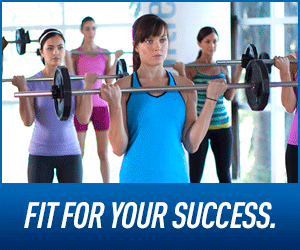 1. Original Member
If you originally started your membership at a club that is later remodeled to a super sport, you'll be automatically grandfathered in. I can confirm this since my home club in Santa Monica was converted from a Sport to a Super Sport a few years ago and I have access to it now. Unfortunately, I don't get to use it very often though since I don't live there anymore.
2. Join the Club
If you know that a location is going to be getting upgraded to Super Sport, it might be a good idea to go and join today at the lower Active/Sport rates(generally $30/month or less). That way, once the club is remodeled you'll be grandfathered in due to the first method above but you won't have to pay the Super Sport rate of $45 a month.
3. The 50% Rule
I found out about this rule the hard way. Back when I lived in San Diego, I would go to the UTC 24 Hour Fitness Sport and the Mission Valley 24 Hour Fitness Sport all the time. At the UTC location though, they built a brand new Super Sport right next door and once it opened they closed down the Sport. I went in one day and asked them if I was grandfathered in since I'd been coming to that location off and on for the past few years. The rep I spoke with told me that in the last 6 months of a Sport club's existence(before it becomes a Super Sport) 50% or more of your gym visits have to be at that location in order to get grandfathered in to the new Super Sport.
My total was only around 30% since I went to the Mission Valley location more often as it was right next to my house. Looking back, if I would have known about this rule beforehand, I would have just signed in every time I passed by the location to make sure I got over the 50%. You won't find anything about the 50% rule on 24 Hour Fitness' website but I've seen it talked about in multiple places. Your results may vary on this one but I think it should work.
Readers, what do you think about 24 Hour Fitness Super Sport membership? Would you pay $45/month, $28/month or just go for a run and do some push-ups at the beach like I usually do?
-Harry @ PF Pro
Track All Your Accounts With Personal Capital
Personal Capital
lets you see all of your accounts in one convenient place.  
Sign up now
for free.
By the way, 24 Hour Fitness offers a 3 day free trial to prospective members so if you want to see what all the hype is about, sign up and check them out since there's no risk except a sales pitch at the end I'm sure 🙂