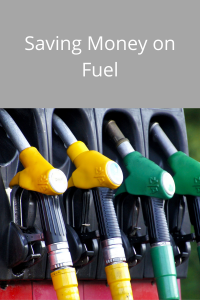 Since the election, we have seen an increase of prices at the pump. Both diesel and unleaded are headed upward with little relief in sight. The average mileage in the US in 2018 was 13,500 miles per year. I'm sure this has changed since the start of Covid with people choosing to stay home and going for the option of delivery, the price at the pump impacts the vast majority of us. Maybe that has you thinking of what you can do to save more money as you do your every day or leisure travel.
Leisure
Instead of going long distances, you can choose to enjoy the very sites people choose to visit your home town for a vacation. Is there a lovely BNB? Do you have a special site to enjoy with your family that doesn't require you to go long distances? Take advantage of this time and be more than just a local, be a tourist.
If the outdoors is more your thing, check out my post on RVing if you're interested in a budget and social distancing option. Depending on where you live, you may even have the option of camping close to your home.
Discount Programs
Whether you are driving locally or across the country, there are some great programs to save money at the pump. Many grocery stores will have discount programs for buying groceries at their store. These vary across the country, but money of the major stores are part of bigger chains. You can find sister stores in many different states.
Good Sam has a club card that will get you discounts at Flying J's and Pilots around the country. You will also get discounts for propane and sewer dumping with their card.
If you're one who spends many miles on the road with a diesel, the rise in prices is no doubt hitting your hard. TSD Logistics might just be the program you are looking for. It might save you hundreds of dollars in fuel costs a month.
Be Creative
All of us can become creative in how we run our errands. Keeping your errands to specific days where you can hit many places while away from your home will help reduce the number of times you must leave your home. Doing errands on your way to or from work would also be helpful.
While staying home and having dinner delivered will save your gas tank, you will still be paying for the person who is using their gas to bring you food. Choose your leisure time wisely.
Car pooling has been a long time option for many people. You even get to use the car pool lane if you have more than one or two people in your car during rush hour! This will help all of you in the car to save money!
Conclusion
There are many different ideas to saving money on fuel will we run our every day lives. There are also some great ideas of how to save money on leisure travel as well. No matter what the travel, using your creativity will help you keep the money in your pocket rather than giving it to the pump.
How are you planning to keep your fuel costs low?